What is an Innovation Center?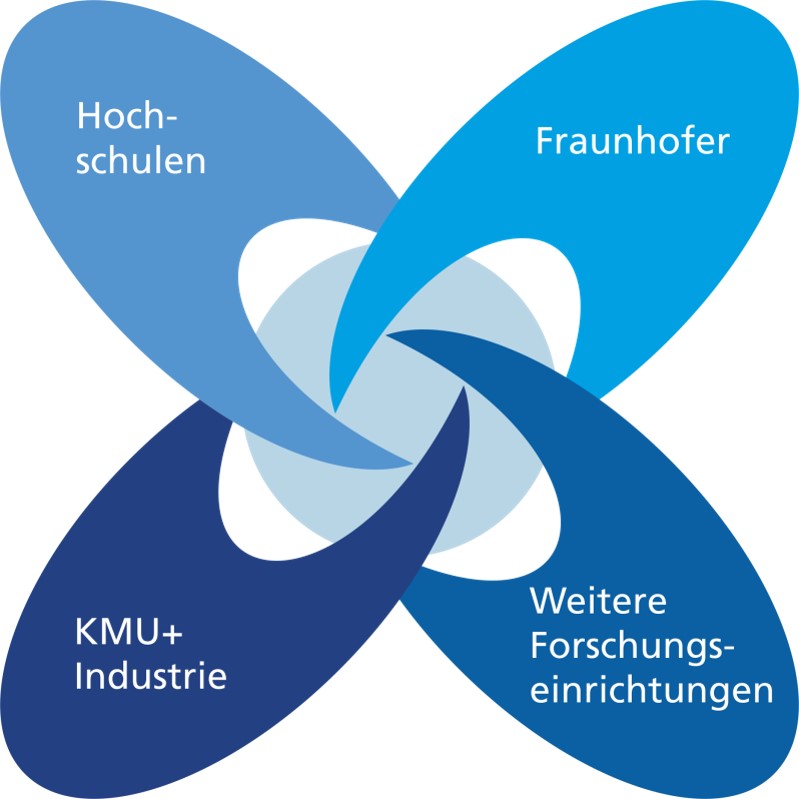 Innovation Centers organize a strategic topic-based collaboration between several public and private research and development partners.
Universities, higher education institutions, Fraunhofer Institutes and further non-university research institutions work together with companies and civil society as locally anchored ecosystems to improve economic impact and societal benefits of R&D.
Innovation Centers represent excellent, cross-organizational use of infrastructure, continuing education concepts and know-how. They bring together appropriate partners and guide ideas as innovation guides till market launch.